The Tube Amp Hall of Fame Site 9
|
home


The Tube Amp Hall of Fame 49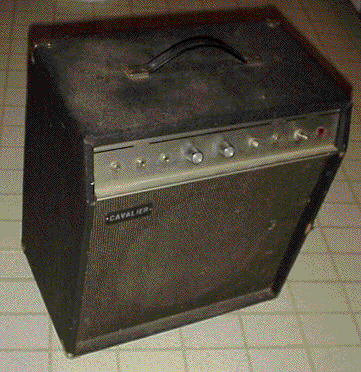 60's Cavalier guitar tube amp. Has 1 volume,
1 tone, and 1 tremolo control.
Tube list: 1ea. 6X4, 2ea. 6BM8, and 1ea.12AX7
Goofy Tubes (thats why its here)
------------------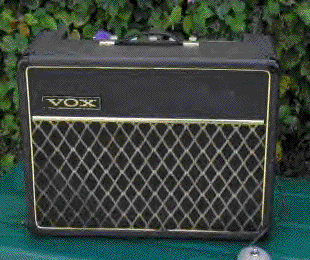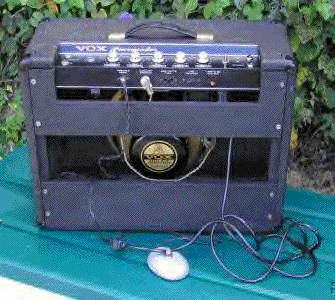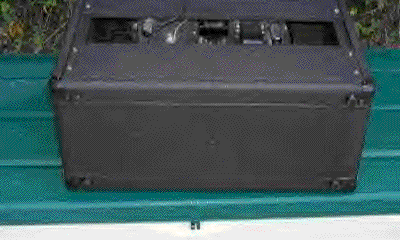 well why the bottom? I dont know!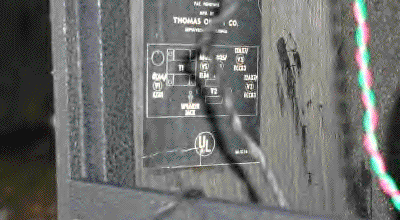 1965 Thomas Organ built VOX Pacemaker.
2-EL84s. 15 watts of the sweet tube tone.
10" Vox Gold Bulldog speaker
----------------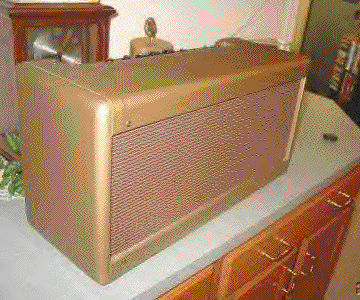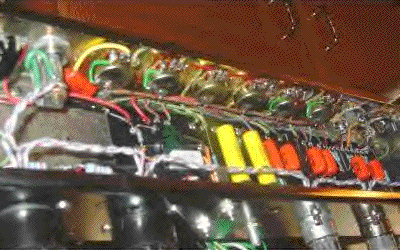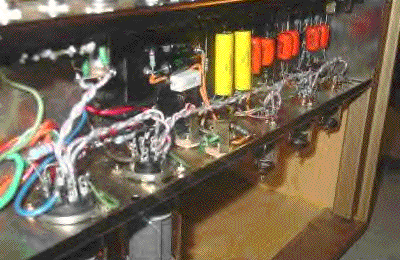 DIY 59 bassman PTP tube amp
'59 5f6a circuit...
hand made amp see the notes
http://www.webervst.com/maryann/home2.htm
http://www.allenamps.com/transformers.html
http://www.octave-electronics.com/Parts/hovland.shtml
http://www.ceriatone.com
Shown: All caps are Sprague atoms and Orange drops.
coupling caps are Hovland Musicaps,,
these babes realy bring the amp alive.
.David Allen Transformers... ?huh?
sweet
---------------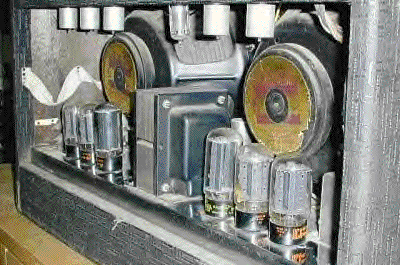 Gretch NAMED THE "FURY" MODEL.
THIS AMP IS POWERED BY FOUR (4) RCA 6L6GGC TUBES
AND TWO (2) 5U4 TUBES ON THE AMP SIDE AND
FIVE (5) 12AX7 TUBES AND ONE (1) 6973 TUBE ON THE PRE-AMP SIDE.
THIS AMP IS ACTUALLY RATED AT 35 (VERY CLEAN) WATTS PER CHANNEL,
MAKING THIS A 70 WATT AMP
-----------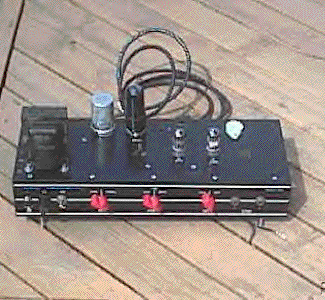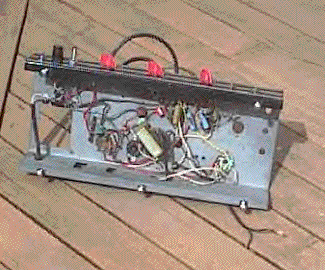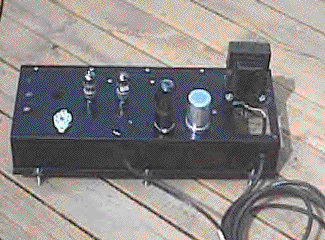 "Made in Canada" Raven amp
1 6V6GT and 2 12AX7s probaly a pre and a phase
10-14 watt? Garnet Company ?
------------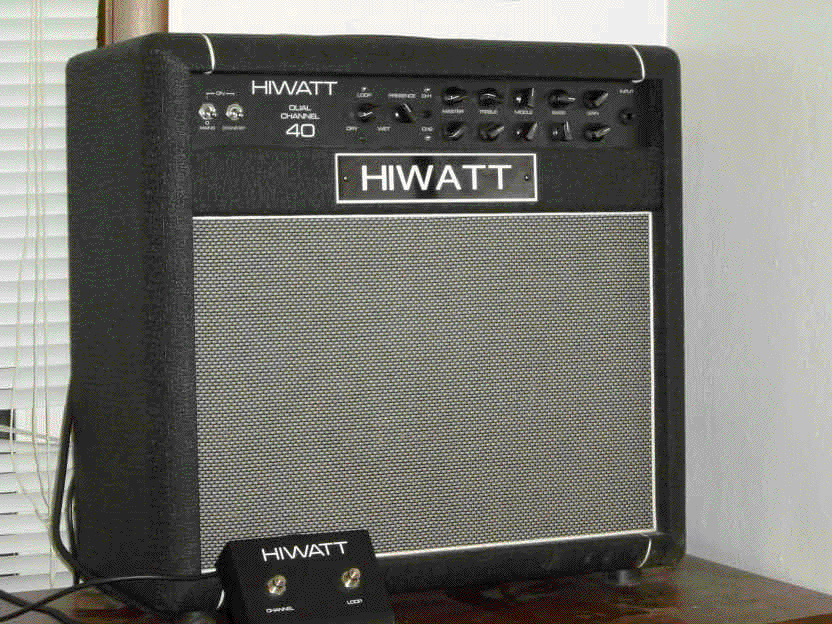 Hiwatt DC-40 Bulldog Combo-- sweet
Tubes: 6 12AX7, 1 12AT7, 4 EL-84
nice pic, thanks for sending it over!!
-------------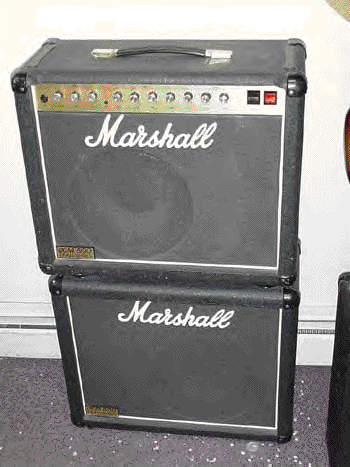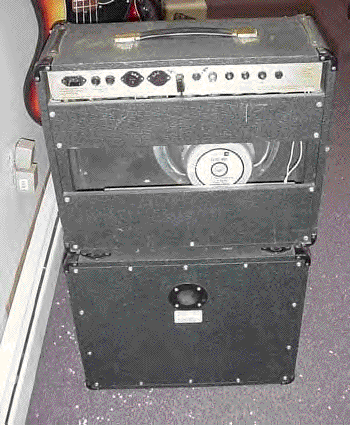 Nice --2410 and a 1936cab I think
---------------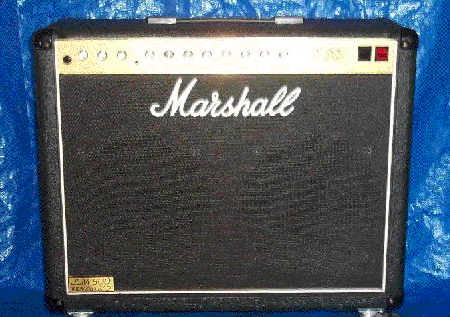 RARE Marshall JCM 800 series Model 4211 100 watt 2x12 all-tube combo
four (4) Tesla EL-34 power tubes
I played one at Zemans here in Hood River Or,
and Its just TO DAMN LOUD GEEEZZZ
-----------------------------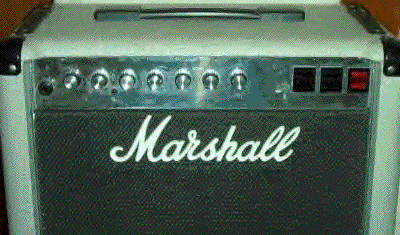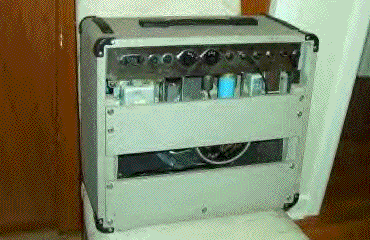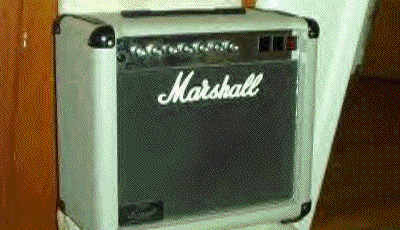 80's model 2554 sweet 25/50 watts I think
------------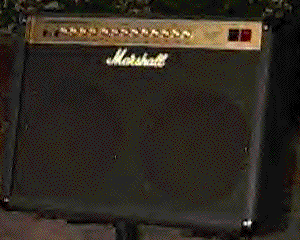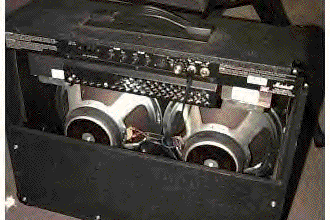 JCM 600 Valve Guitar Amplifier
60 Watt Tube Combo
--------------

30 Watts
4 x ECC83's
2 x 5881's
2 x 12" Greenback celestion speakers
MARSHALL 1962 REISSUE BLUES BREAKER COMBO
---------------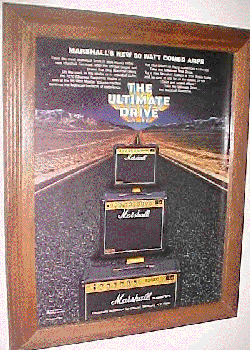 7
------